Christina Counselling
Who am I?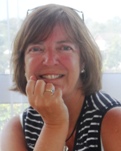 I am Christina Watkins, a qualified and BACP Registered Counsellor with over 20 years experience, based in Coventry, UK.
I am caring, professional and experienced in working with adults and young people in a variety of settings.
I offer a safe, confidential and welcoming environment.
I have a Diploma in Person-Centred Counselling, a Certificate in Cognitive Behavioural Therapy (CBT) and a Diploma in Casework Supervision.
I adhere to the BACP code and ethics and am bound by the ethical framework for good practice in accordance with this accrediting body.
I have accumulated a skill base working in the charity and education sectors as a counsellor as well as within my own independent practice. This allows me to meet varying client needs.